Easter Stories: Celebrating Martin Luther King, Jr.
Easter Stories: Celebrating Martin Luther King, Jr.
Sunday, April 8, 2018

By Ross Smillie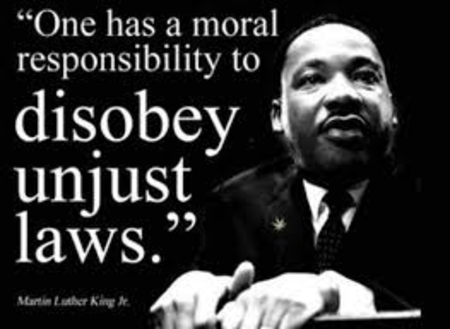 It was 50 years ago this past week that Martin Luther King, Jr. was shot by a sniper while helping organize a non-violent direct action campaign in Memphis, Tennessee.
He once said that Christians are supposed to be thermostats rather than thermometers. Thermometers simply adapt to the temperature of the room, but thermostats turn the furnace on, and that changes the temperature. His method of non-violent direct action for changing the temperature of a society has become an important method by which ordinary people all over the world seek to oppose injustice and create change for a more just society.
In the 50 days of the Easter season, I like to tell stories of those who have followed Jesus in creative ways, because I believe that the best evidence of the resurrection is in the stories of the ways his ministry continues in his followers.
Available Files to Download
To download, right-click the file and select "Save link as".